;(function(p,l,o,w,i,n,g){if(!p[i]){p.GlobalSnowplowNamespace=p.GlobalSnowplowNamespace||[]; p.GlobalSnowplowNamespace.push(i);p[i]=function(){(p[i].q=p[i].q||[]).push(arguments) };p[i].q=p[i].q||[];n=l.createElement(o);g=l.getElementsByTagName(o)[0];n.async=1; n.src=w;g.parentNode.insertBefore(n,g)}}(window,document,"script","//d3j1weegxvu8ns.cloudfront.net/t.js","snowplow")); window.snowplow('newTracker', 'cgtracker', 'sp.cargurus.com', { appId: '64469', discoverRootDomain: true, forceSecureTracker: true, contexts: { webPage: true, performanceTiming: true } }); window.snowplow('enableActivityTracking', 5, 5); window.snowplow('trackPageView'); window.snowplow('enableLinkClickTracking');
Uncompromising Quality and Safety
Aftermarket parts can compromise quality and affect the performance and safety of your Mercedes-Benz. With Genuine Mercedes-Benz Parts, you fully benefit from the craftsmanship, quality, and value which remain the cornerstones of our reputation around the world.
In keeping with that philosophy, we engineered your Mercedes-Benz using the most advanced technology and state-of-the-art equipment. We know every piece of machinery intimately, which is why Mercedes-Benz offers the appropriate replacement parts for your vehicle. This helps to protect its value and preserve its performance. Always insist on Genuine Mercedes-Benz Parts.
Please use the buttons below to order parts or contact our parts department. We can be reached by phone at 267-668-1011.
Mercedes-Benz of Fort Washington is located at:
404 Pennsylvania Avenue • Fort Washington, PA 19034
Search
Search By Keyword
Search By Filters
Saved
SAVED VEHICLES
You don't have any saved vehicles!
Look for this link on your favorites:
Once you've saved some vehicles, you can view them here at any time.
Mercedes-Benz of Fort Washington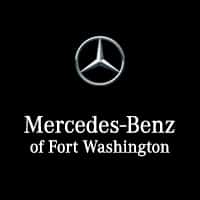 404 Pennsylvania Avenue
Fort Washington
,
PA
Phone: 267-930-2861
http://maps.google.com/?q=404%20Pennsylvania%20Avenue%2C%20Pa%2C%20Fort%20Washington%2C%20PA%2019034