;(function(p,l,o,w,i,n,g){if(!p[i]){p.GlobalSnowplowNamespace=p.GlobalSnowplowNamespace||[]; p.GlobalSnowplowNamespace.push(i);p[i]=function(){(p[i].q=p[i].q||[]).push(arguments) };p[i].q=p[i].q||[];n=l.createElement(o);g=l.getElementsByTagName(o)[0];n.async=1; n.src=w;g.parentNode.insertBefore(n,g)}}(window,document,"script","//d3j1weegxvu8ns.cloudfront.net/t.js","snowplow")); window.snowplow('newTracker', 'cgtracker', 'sp.cargurus.com', { appId: '64469', discoverRootDomain: true, forceSecureTracker: true, contexts: { webPage: true, performanceTiming: true } }); window.snowplow('enableActivityTracking', 5, 5); window.snowplow('trackPageView'); window.snowplow('enableLinkClickTracking');

VANCARE Express at Mercedes-Benz of Fort Washington
We understand how important it is for large and small business owners to keep their commercial vehicles in perfect running condition. That is why owners who operate Mercedes-Benz fleet vehicles will benefit from VANCARE Express for regular routine maintenance services. Not only is VANCARE Express convenient, but you are maintaining the resale value of your vehicle. VANCARE Express is the solution for busy business.
VANCARE Express is available from 8 am to 3 pm Monday through Friday. Please contact our VANS Service Team at 215-646-7700 ext.3430 to learn what services are included in the recommended maintenance, for your specific model, year, and engine type.
---

A – Service – 10k/30k/50k/70k miles
Check vehicle for corrosion, accident, and paint damage
Perform world class multi-point inspection including:

Safety Systems
Brakes
Belts and Hoses
Tires
Fluid Leaks
Exhaust Components

Refill Diesel Exhaust Fluid (DEF) (Sprinter only)
Perform synthetic oil change with Genuine Parts
Reset service calculator
Top off fluids in engine compartment
Check indicator lamps, headlamps, and exterior lighting
Perform tire rotation
Adjust tire pressure and reset warning indicator
Lubricate trailer tow hitch (if applicable)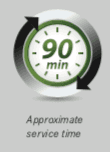 B – Service – 20k/40k/60k/80k miles
All services in the A-Service Package, PLUS

Inspect auxiliary battery in engine compartment
Inspect suspension, axels, covers, sleeves, and protective caps
Replace windshield wipers
Replace air conditioning system dust filter
Replace fuel filter and water separator (Sprinter only)
Replace brake fluid (Metris only)
---
For more information, please contact Sprinter Service at Mercedes-Benz of Fort Washington at 215-646-7700 ext.3430
Search
Search By Keyword
Search By Filters
Saved
SAVED VEHICLES
You don't have any saved vehicles!
Look for this link on your favorites:
Once you've saved some vehicles, you can view them here at any time.